Today is our fourth video in our series about the 2023 Google Local Ranking Factors. The first and most important factor is your Google Business Profile, which comes in at 32%, one third of the Google algorithm that determines where you rank on search results. The most important piece of your Google Business Profile are the proximity of your business to where the searcher is looking.
Your Business Category and if your business's keyword in the business name, such as, I provide "digital solutions" and my business name is Preferred Digital Solutions. The Google Business Profile is a common name for your Google Listing. It is interchangeable in terms of the name, and the name has changed a few times over the past few years. Typically, your Business Profile, will come back on the right side of the Organic Search results page when doing a Google search on your search results page. This is a free tool, and part of Google's marketing suite that encompasses a dashboard, a local Business Profile, and a volunteer driven support board. Google provides you with a suite to help promote your business. Your Google Business Profile is tied and associated to your Google Maps listing, which makes up the core of the Google Business Suite.
Google is known to be the largest search engine in the world. I highly suggest to my customers that you take advantage of this and you build out a Google Business Page and make sure it is optimized fully. It's an opportunity to take advantage of their free marketing platform. You can create, maintain and update your Google Business Profile with a Google email address.  This email does not necessarily have to be @gmail.com, but if you've purchased your domain name and have a Google email account associated with your your business address, that is the email address that you set up with your profile. You can login to the Google account and you can change, edit, maintain your Google Business Profile. A major recommendation I make to my customers is to fill out as many relevant fields in the Google Business Profile that you can and are relevant to your business.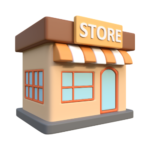 If you have a retail brick and mortar location, make sure that you have your business hours and your address listed consistently. If you are like me, with a home office, you can actually hide your address so that you do not get visitors to your home location. Complete your profile to make sure that the appropriate fields are filled out.
When in doubt, fill out as many fields as possible to ensure you're optimized for Google search. Your Google Business Profile is the top factor in Local Google Search at 32%.
If you are interested in seeing how your business is doing in the eyes of Google, click here to receive a complimentary SnapShot Report.